Rooms
Each of the 3 rooms is wide, bright, with air-conditioned and private bathroom.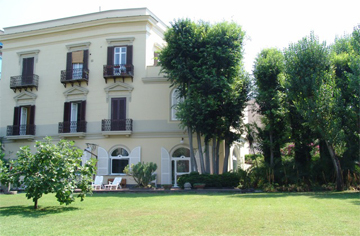 L'ottocento napoletano
Romantically inspired at the Parthenopean atmospheres of the nineteenth century, furnished with the 'gialli-oro' colours and the furniture pertaining to the epoch. The balconies face the garden and in the private bathroom both shower and a bathtub can be found. Ideal for a relaxing and romantic stay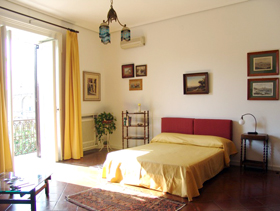 La contemporanea
Modern, cheerful and lively, this room is inspired to the contemporary art style.

Le isole
On a double level, this room reminds the atmospheres of the Mediterranean sea. Furnished with the blue colours and with the images of the islands of gulf of Naples. Possible independent entrance. Provided with wardrobes and chests of dowers, ideal for a long stay and for families or groups.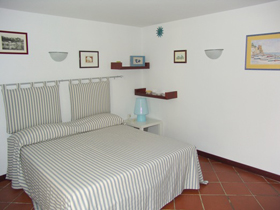 Extra services
Shuttle Service

Chauffeur Service

Babysitter

Valet Parking

Animals welcome

Itineraries and guides

Booking events and transport